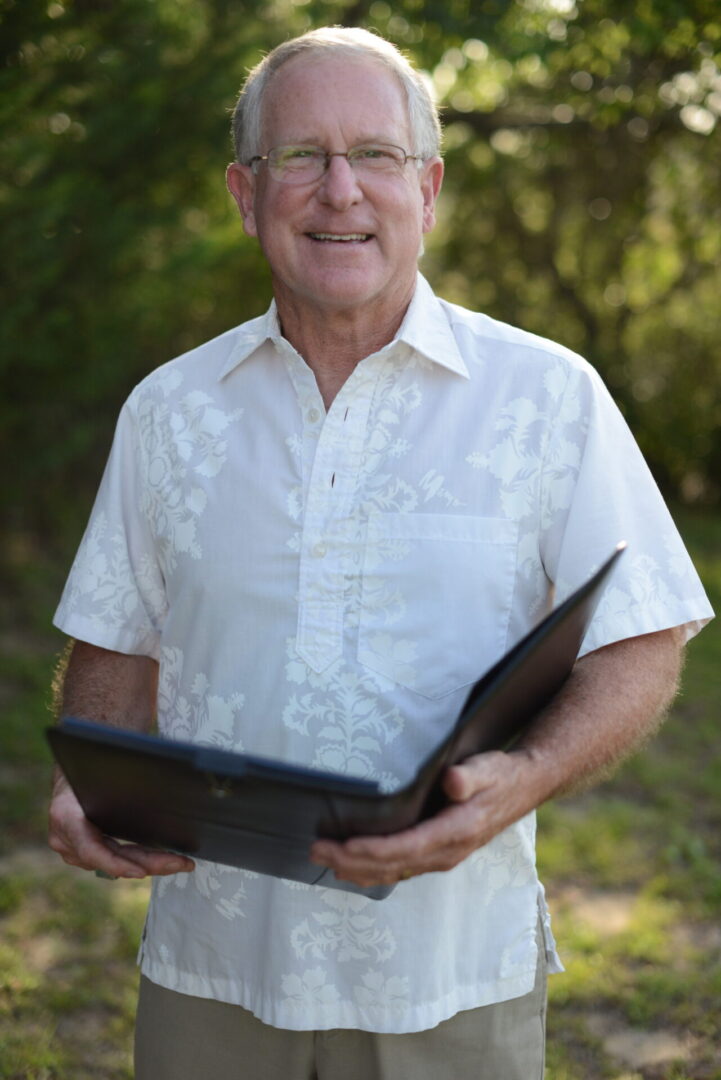 Wedding Services
Officiants You Can Count On
OBX Wedding Officiants are wedding services providers at the Outer Banks of North Carolina. We have abundant credentials along with vast experience in counseling, human relations, and clear communication.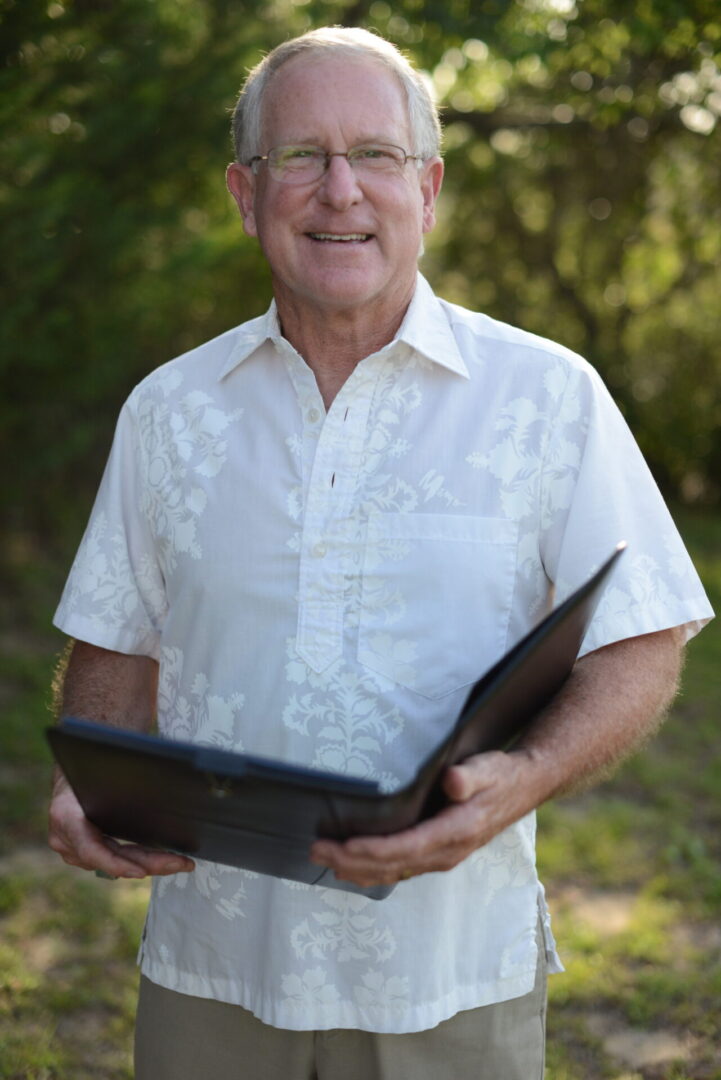 Get to Know Your Wedding Officiant
Your special event will be officiated by David Rhodes. He was lucky enough to grow up in the Outer Banks but moved away over the years. In 2008, David returned home and decided to stay for good.
David found energy, peace, and inspiration in the ocean and sound. Locally, he is known for his sharp wit, zany, and occasionally bizarre sense of humor. He also has a clear heart to heart communication style, passion for animals, emotional transparency, and a deep dedication to living a life of conscious contact with the Higher Power.
He believes that living a joy-filled life is the point of it all, and that a consistent joy-filled lifetime is possible for everyone. This belief forms the basis of David's spiritual counseling services. For him, marriage is one of the best ways to release self-centeredness and to learn compassion and unconditional love for others. And he puts his heart and soul into every ceremony!
Do you have questions or concerns? Feel free to get in touch with us today. We would be happy to assist you in any way we can.